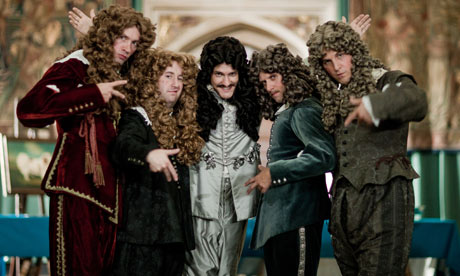 Reading an article about Horrible Histories from The Guardian, there were some things that make me do little excited dances:
1. BBC One will broadcast a "repackaged version" presented by Stephen Fry instead of the rat, and they'll do it on prime time!
2. There might even be a Horrible Histories movie!
3. There might be a Horrible Histories stage show with the actors from the TV show … and it could come this very autumn! (Tickets! My kingdom for some tickets!)
And the third series is due out next month. Sweeeeeet!