According to Expressen, who got the low-down from the Daily Express, a survey by Debenhams has revealed men are still seen as attractive until the age of 55. Seriously, they needed a survey to tell us that? I thought the evidence of hotness in guys over 50 was pretty obvious already:
Exhibit A: Mark Harmon (1951)
Exhibit B: Pierce Brosnan (1953)
Exhibit C: William Petersen (1953)
Exhibit D: Alan Rickman (1946)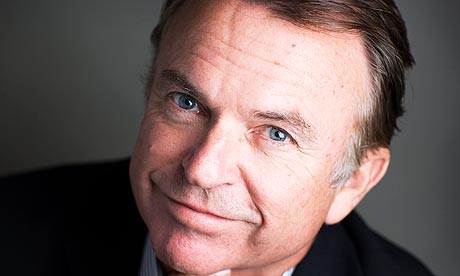 Exhibit E: Sam Neill (1947)

I'm starting to stray into the 60s here, back to the 50s!
Exhibit F: Ken Olin (1954)
Exhibit G: Jeff Bridges (1949)

Woops, relapse, let's over-compensate:
Exhibit H: George Clooney (1961)
I could go on. A lot longer than this. Richard Madeley, Liam Neeson, Jeremy Irons, Mel Gibson, Harrison Ford, Sean Connery, Martin Sheen – and sons (they're not 50 yet, are they?), Harvey Keitel, Rik Mayall, Bruce Willis, Bruce Boxleitner, Richard Dean Anderson, Michael Douglas, Mel Gibson, Timothy Dalton … No really, I could go on!
In fact, a friend and I once tried putting together a list of over-50s who still have "it" (it's potentially amusing, if you can understand Swedish), because funnily enough, we're very similar when it comes to a lot of things – a "fetish for older men" included. Or at least that's what people have claimed that I have over the years. Scandalous slander, I say! Richard Armitage is only 11 years my senior, and he doesn't really count as an "older man" now, does he? And that's my number one obsession at the moment, next to Jane Eyre, of course. And Toby Stephens is only early 40s.
So yeah …
… I'll get me coat.