There is a lot about having to look slim for the camera and all that, but actually, my preferred man is one that has a bit of meat on him. Not too skinny, not too muscly, not too morbidly obese, but you know, a happy medium. Richard Armitage isn't too muscly, for instance. However, with there being a lot of skinny blokes out there, I feel we should also recognise that there are a number of heavier blokes out there who also deserve some appreciation for their looks (they're already getting kudos for their talents), but a lot of the time might get over-looked because of their size. So here are a few that have it goin' on, and who definitely aren't stick insects! 🙂
This post was last updated: 18 February 2015
In no particular order, aside from alphabetical:
---
Brendan Coyle. Just … wow, seriously. Whether he's Mr Higgins in North & South or Mr Bates in Downton Abbey, he's got my vote, my sympathy, love and undivided attention. I was going to go for a photo of him as Higgins, but found this and sort of lost all coherent thought. And only partially due to the cravat! HOT DANG!!
---
Daragh O'Malley. The guy in Sharpe who isn't Sean Bean, and who has a smouldering Irish accent. Bring it on!
---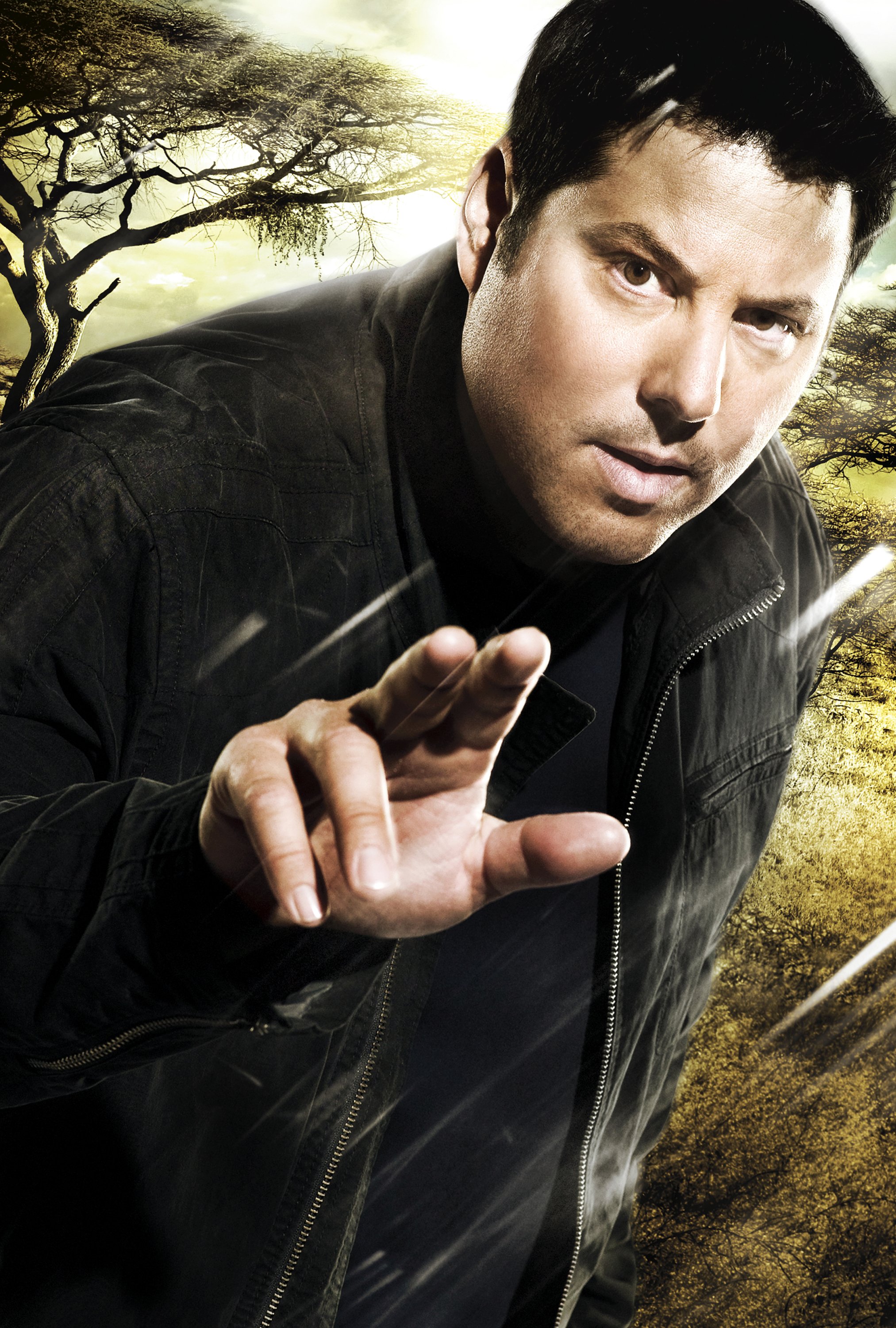 Greg Grunberg – you know, Matt Parkman in Heroes. Mohinder and Isaac might be gorgeous, but Matt just … wow. You've been a bad boy, officer, go to my room!
---
Jim Howick. What's not to love? He's funny, he's a really good singer, and he can carry off both cravats, uniforms and togas with equal panache! I was going to use this picture (BECAUSE CAT) but you can't really see what he looks like behind it:
---
John Thomson. From catchphrases in The Fast Show to the lovable Pete in Cold Feet, John Thomson is the one we keep remembering as … "Nice". 😉
---
Meatloaf. Saw a documentary about him, and he's still very good-looking, but looking at pictures of him from the 1970s, I realised that wow, he was seriously good-looking back then! Oh, and he can belt out some awesome tunes too!
---
Nick Frost. Who cares about that skinny Simon Pegg when his guy's about? Always did love a man with a sense of humour! (You'd be amazed how difficult it was to find a picture where he's not pulling a face!)
---
Orson Welles. Enough to make you swoon back in the 30s and 40s when he wasn't exactly Slim Jim, but dang, he had it going on!
---
William Petersen, or Gil Grissom of CSI fame. Not so much of a heavyweight according to the pictures, but surely he's not on one of those fad diets?
---
Happy Valentine's Day to the lot of ya's, talented and gorgeous men of which there is plenty to love! (Or at least used to be, as the guy is no longer amongst the living.)
Honorary mentions:
James Corden: I just don't fancy him, sorry. 😛 Bit sick of the sight of him, actually, because it's like he's ON EVERY SHOW IN THE UK.
Ken Olin: The reason he hasn't made it on the list is because he lost weight between seasons two and three of Brothers & Sisters. And he got a haircut I didn't approve of (much preferred S2). But wow, S2 David Caplan makes my heart run away just a tiny li'l bit.
Peter Jackson: He lost weight too, so he no longer counts. Good looking man, though!
Sean Murray: Why do all these people suddenly decide to go all healthy and stuff?! McGeek's still cute, though.
Zach Galifianakis: Another one who looked better before he lost weight.
This list will be updated whenever I can think of more. Have I missed someone who really ought to be here? (Bet I have!) Drop me a comment and I'll have a look-see and update the list as need be. 😀