The EU parliamentary elections are next week in the countries around Europe, but the most important date in the calendar is not the EU elections, but the annual spectacle that is the Eurovision Song Contest.
Host nation Denmark put on a great show, if a bit bizarre at times. The songs were surprisingly good all around. I write down which countries' songs I like the most and then buy them. Normally, the list is of about three songs. I think I ended up with a list of about ten, so in the end I just went "fuck it, it's cheaper to buy the whole album", so for once, I've got the whole thing. Woo!
Of the strong ballads, I'll only mention Sweden, and that's because I'm contractually obliged to do so. I'm happy Sanna Nielsen finally got to represent us, and the song went all the way to bronze, despite the Squeeze's insistance that it wasn't going to do very well. What's with the black, though, Sweden? It looks really depressing and black has been the main theme for the last few years. Lighten up a little!
Let's move on from my home country to my adopted home country: United Kingdom. Molly had a good song and a good voice, and she deserved a much higher position than she got. The few people who actually care about Eurovision in this country are saying that it's because she went last – but Engelbert went first, and that didn't work either. Perhaps if the UK showed half actual interest, and not just treat the competition as a family reunion they feel obliged to attend but rather wouldn't because their auntie has bad breath, their uncle is creepy and their cousins become a nuisance when they're drunk. Make a bloody effort and take pride in it.
Of the unusual entries, there were Poland's pouty-lipped Slavic Page Three girls (BOOBS) which I'm happy to say didn't get anywhere near winning. France tend to be enjoyable because they either send someone singing a power ballad, or they send something completely left-field. This year, they went with the latter. The Netherlands sent a gorgeous country song that was so unexpected it made it all the way to silver. So close!
If we take "unusual" and mix it with "Bond themes" (srsly, there were like three of those), you get the winner, Austria's Conchita Wurst – the bearded lady! There are many things to say about the winner. Russia are apparently so insecure about their sexuality that they're considering leaving Eurovision altogether and do their own thing.
So yeah, there are those that are against the winner because it's a lady with a beard – or, actually, it's a gay man using a drag persona à la Lily Savage – and they don't like anything that doesn't fit into the heterosexual mould. There are those who are against the winner because they thought other songs were better, but that's the story pretty much every year, get over it. And there are those that are against the winner because it's not a genuine transgender woman but a drag queen looking for publicity. But I digress.
While the views differ, I'm with the ones that say "well, the best song didn't win, this was primarily a political win let's face it, but the message of tolerance and diversity this winner sends is brilliant, so good on yer, Austria". Although if we're talking absense of prejudice, HELLO ICELAND! 😀
No, I didn't think Austria had the best song (it wasn't on that list I mentioned earlier), but she definitely had the most fetching beard. 🙂
There were also a bunch of Mumford & Sons wannabes (not that I'm complaining), and Bond theme wannabes (as I've already mentioned), and Montenegro apparently sent a song that would have won it for Ireland in the 1990s. And then there was Romania, with the circular piano that was a much a useless but good-looking prop as Dieter Bohlen's guitar.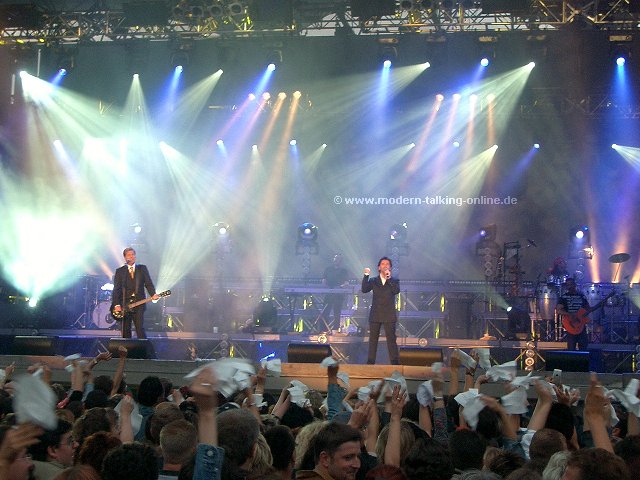 My love of eurodisco has already been established, so it should come as no surprise that Romania was one of my favourites. If not THE favourite. Obligatory video:
Overall, a really good night with a bunch of really good songs. Well done, Denmark, and well done Europe! Same time next year? "Hello Vienna! Hello Europe!" 😀