Just about to head off to bed after having seen the biggest international music spectacle this side of the Atlantic Ocean. Sweden came third and United Kingdom didn't come last. A good result overall, I feel.
Might make a post about it more in detail at some other point. Meanwhile, Azerbaijan won. Do you agree with that result? Was it your favourite song? Wasn't mine. I can't even remember how it went now!
After every Eurovision Song Contest, the question asked in Swedish newspapers is: "Did the right song win?" So, I'm asking you, dear Reader. Did the right song win?
In my opinion, no. Of the top three, Sweden should've won. Not just because I'm Swedish, but because I enjoyed the song. It was catchy and it's still in my head! Also really enjoyed Denmark and Romania. Adding to those of the songs I'll go download at some point are Spain, Iceland and Bosnia Herzegovina. Hey, even Jedward's song wasn't that bad! … If you disregard Jedward, that is. Would've been funny if they had won.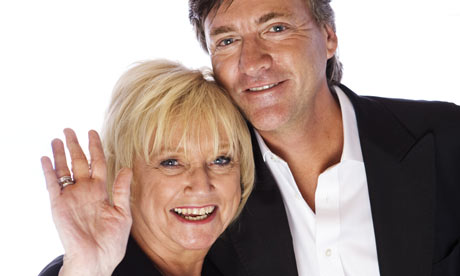 One of the best things of the evening, aside from Graham Norton's snarky commentary, was following the events unfurl on Twitter. Richard Madeley (@richardm56) was a hoot together with wife Judy, who seemed to have had a catchphrase of saying that people weren't [someone else]. Such as "Judy on Israel's judge. 'He's no Dale Winton.'" Fun night! Now I'm off to bed!