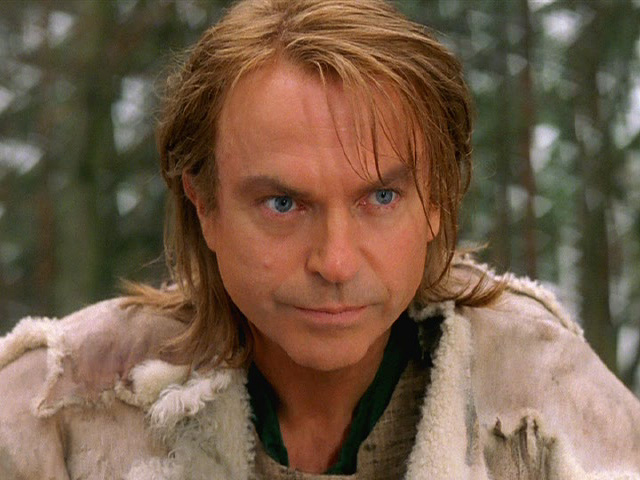 The moment has finally arrived! A great big happy birthday to Sam Neill! Here's the story…
Who is this person?
Sam Neill is an actor and a director, who also has his own vinyard in central Otago in New Zealand. He was born 14 September 1947 in Omagh, Northern Ireland, but moved to New Zealand as a child. Eventually, he became an actor and is perhaps most known to people as Alan Grant in Jurassic Park (films 1 and 3)… but he's been in a myriad of other things. Some more memorable than others.
How did I find this person?
Well, there are a few different explanations here, because there are a few different occasions. The first one was watching the music video to Michael Nyman's "The Heart Asks Pleasure First" in school – the theme to the critically acclaimed film The Piano (it's actually rather good, even though it's critically acclaimed). I thought "oh hello" – and I can't have been more than 10 or 11 at the time…
Second was watching The Final Conflict: Omen III on TV. Before that, my sister had borrowed Merlin on VHS from the library, and I remember saying I thought he looked better in Merlin…
Third time, and in this case, it really was a charm, out of the blue, I went to bed one morning (yarr, it was about 8 or 9 in the morning… had been up all night chatting on IRC :look) and I had this strange, yet rather pleasant, dream I was Sam Neill's girlfriend (!). Not that kind of dream, I'll have you know, it was quite innocent. 😛 We got a warning that he was going to have an accident with something to do with water, and the dream ended with us going to hospital to visit a friend who was giving birth, but it was raining outside and he got hit by a car and died, and I was in hysterics, shouting over the phone at a reporter who phoned up to ask how I felt about Louise Edlind (the Swedish actress who played Malin in Saltkråkan) dying, which I at the time didn't give a shit about… understandably. I woke up at 3:30 pm, grabbed a pen and paper and couldn't put it down until I went to bed again that night. The story I wrote then is what I made into a script for Script Frenzy 2007. As it happens. It was after this I started collecting Sam films and became a fangirl.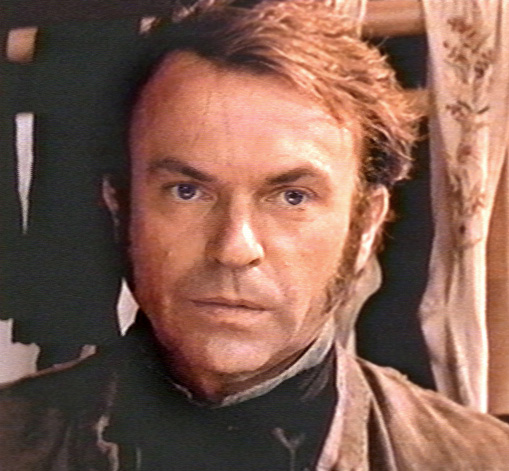 How long ago was this?
a) Guessing it was 1993, as that's when The Piano was released.
b) Maybe 2001?
c) 14 December 2003.
So what's the deal?
He's a very good actor, and has the talent to bring out the best in his co-stars. Even mediocre scripts are lifted by his mere presence. (It's almost tangible in Wimbledon.) He's 61 today, and still looking great, as well. He's nicely down-to-earth, humourous, caring and seems like a romantic as well. (He met his wife, make-up artist Noriko Watanabe on the set of Dead Calm.) He enjoys a good wine – his own, that is, Two Paddocks wine has got very good reviews – animals, organic farming and politics.
If I met this person IRL, I'd…
…Ask if I could give him a hug, and thank him for being who he is.
Obsession rating:
I have most things listed under "Actor" in his IMDb filmography… and the rest are on my "to get" list… That enough?
Linkage:
IMDb: Sam Neill
Wikipedia: Sam Neill
The previously official Sam Neill website
Two Paddocks vinyard
Huntaway Films